Dear all,
We wish you a wonderful new year 2020 full of bright success & happiness ! Discover below our retrospective of this incredible year 2019 ! We are looking forward to see you soon !

DCUBE Team

N.b. Our company will be closed from December 20, 2019 to January 6, 2020.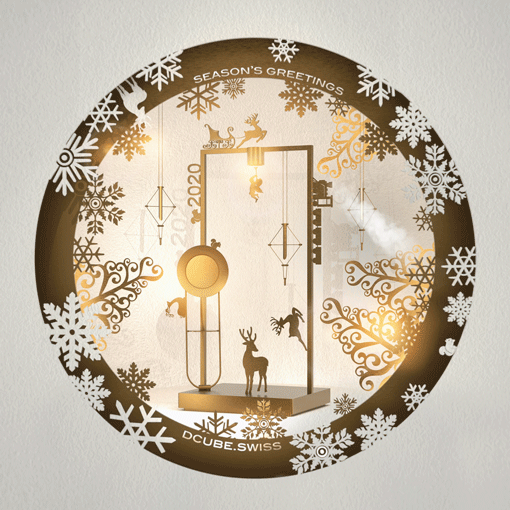 The Curiosity lamp for Artemide, the Kathleen mirror for Fiam Italia and the Mozaik pendant lights were the key feature presented during the Salone del Mobile 2019 in Milan this year.
Discover below our latest creations for these prestigious brands:
CURIOSITY - LIGHT UP YOUR LIFE !

The nomad wireless lamp "Curiosity" created by Davide Oppizzi for Artemide was presented at Salone del Mobile 2019 and is available now at all points of sale. It is a forceful entry for this first project at this world-renowned manufacturer.

Artemide website CLICK HERE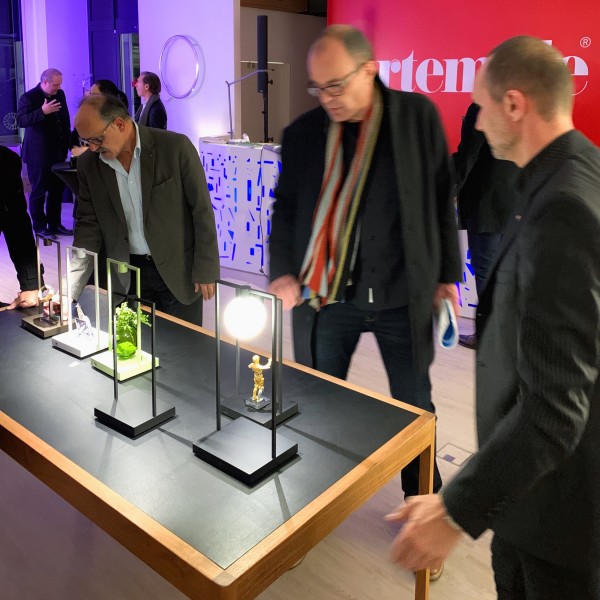 A great succes for Curiosity Lamp at the first presentation in Zurich last week for the exclusive "Curiosity, the Origin" event and talk animated by Davide Oppizzi, and organised by Artemide in the Swiss Headquarters show-room.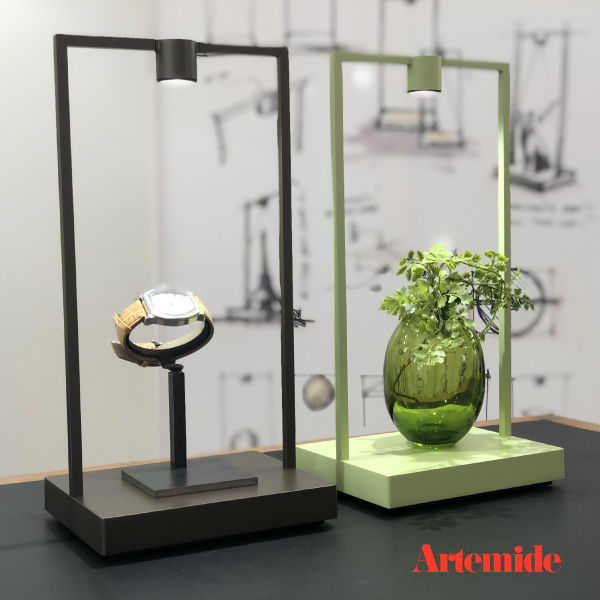 Thanks to its battery, it is also nomadic and easy to move: it will find its place in all the interior design scenarios. For 32 hours autonomy, you have just to charge it during 4 hours with USB-C 5.6V cable.

Neutral and essential in its graceful structure, Curiosity becomes functional enhancing the content. It is available in severals sizes, to better adapt to host different objects and, thanks to its long autonomy, it allows you to reinvent everyday light contexts. Curiosity will be presented in Light & Building next year ( march, 2020) in 4 colors : black, white, bronze and soft green. Artemide also offers an opal spherical shade to provide diffuse lighting and change the look of the lamp in the blink of an eye !
NOW ON STOCK*, DELIVERY 24h-48h. SPECIAL PROMOTIONAL PRICE 280chf HT instead of 316chf HT . End of promotion : 31 January 2020
TO PLACE ORDER >> email to DCUBE.swiss or call +41227713190 !

* model Curiosity 36 ( 36cm height ) black finish
KATHLEEN - LET YOUR BEAUTY SHINE !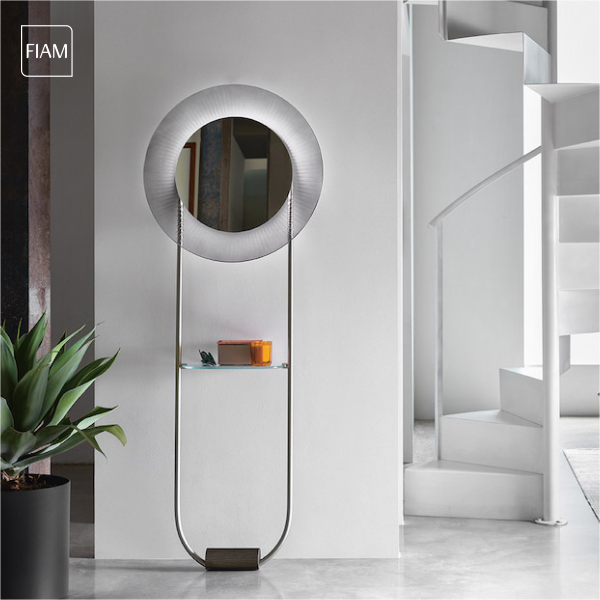 The new mirror project Kathleen designed by Davide Oppizzi for FIAM Italia, plays with light as an element that enhances the glass and makes it the protagonist. Kathleen is an ode to the solar ideal of beauty of the 60s, embodied by the actress Audrey Hepburn and translated in a contemporary aesthetic key through the use of fused glass and the corolla that surrounds the mirror.
Picture : Kathleen Circular - Smoke grey high temperature fused glass with translucent shelve

FIAM Italia website CLICK HERE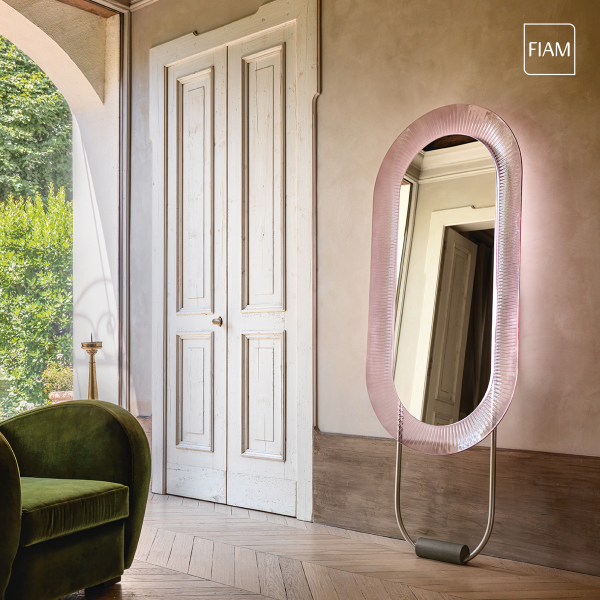 The self-supporting metal structure with its soft champagne tones is combined with the frame of the mirrors, backlit and adorned with three-dimensional rays, to reveal the smallest details and at the same time illuminate the wall on which they lean.
Picture : Kathleen ovale version - Antique Pink high temperature fused glass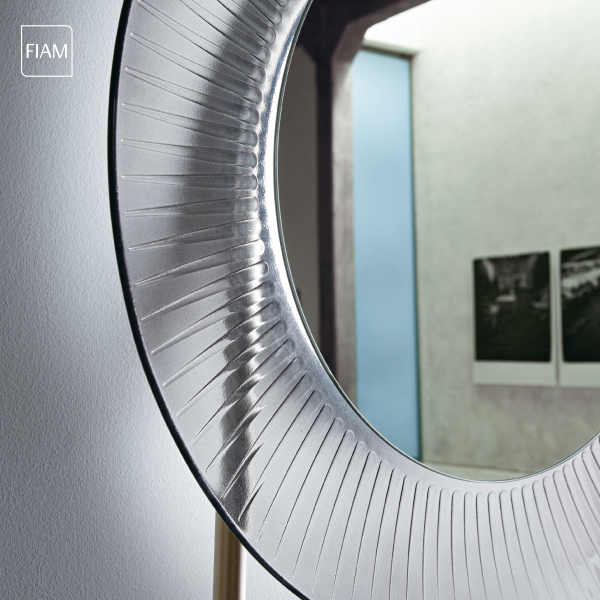 Free-standing mirror, also available in hanging version. Frame in 6 mm high temperature fused glass, available in neutral finish or Smoke grey, Antique Pink and Amber back-lacquered finishes. 5 mm flat central mirror. Free standing version made of metal structure, metallic Champagne finish. Integrated LED lighting kit (only for free standing version).
MOZAIK : THE A'DESIGN 2019 PLATINIUM AWARDED

Mozaik, created by Davide Oppizzi for the french brand DesignHeure is an architectural and modulable collection designed to structure the space: at the same time lamp and space separator according to the chosen version.
Picture : the new MOZAIK FLY 1, FLY 3, FLY 4 and WALL 3, expanded collection, novelties 2019 in Salone del Mobile, Milano

DesignHeure website CLICK HERE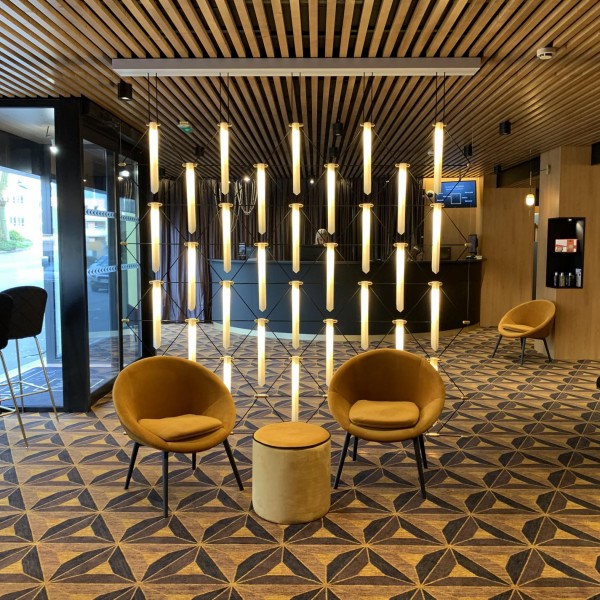 Davide Oppizzi's inspiration comes from the concept of mosaics and its geometric shapes. It was also about creating a luminous surface, falling like a rain of meteorites, cutting the space and not just bringing a luminous point. In compliance with the DNA of Designheure, this collection resumes the infinite possibilities of finishes that offer fabrics and textile cord to order it in a graphic and customizable lighting panel, sculpturing the space.
Mozaik Collection has won the prestigious 2018-2019 A'DESIGN AWARD PLATINIUM and the 2017 MIAW Award for the Lighting category. An important recognition for an architectural and modulable collection designed to structure the space: at the same time lamp and space separator according to the chosen version.
HYPER-REALISTIC SKIES BY DCUBE.SWISS

Dcube is an exclusive reseller of hyper-realistic skies COELUX® and LIGHT COGNITIVE®, new technologies breathtaking that reproduce the effects of a real sky in a closed environment. Easily integrated into your interior project, discover our full range and ask us for a quote!
This fully programmable light skies reproduces the movement of daylight and thus regulates your circadian cycle.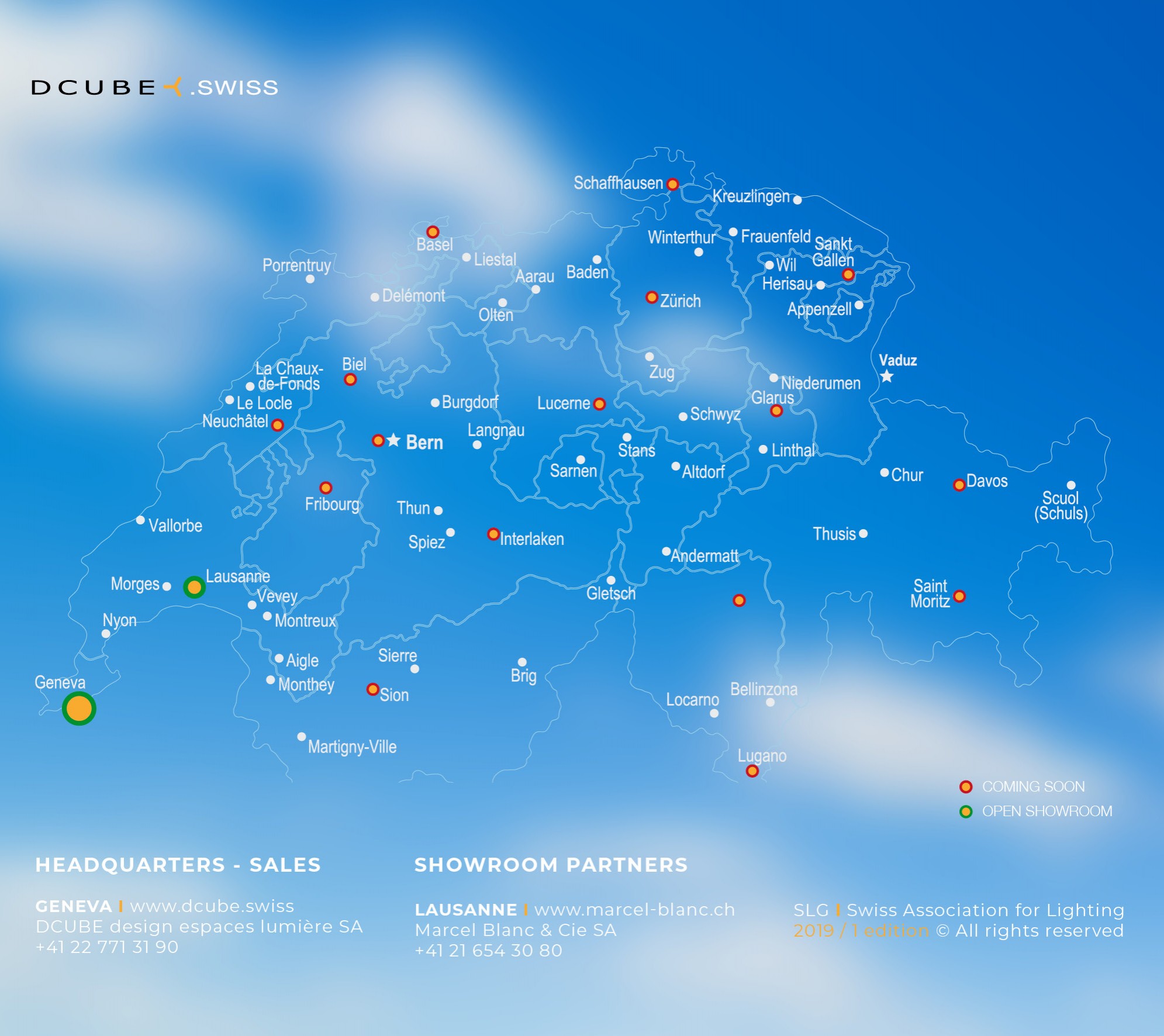 We are proud to have new showroom partners in Lausanne : Marcel Blanc, a great specialist of medical tools based in Lausanne heights. And this is only the beginning: many other partner showrooms will open in 2020 for better customer proximity, it's so much more persuasive to see these technologies with their own eyes !
GENEVA Headquarters - sales : www.dcube.swiss
LAUSANNE Showroom partners : www.marcel-blanc.ch
COELUX Official website : www.coelux.com
LC Light Cognitive website : www.lightcognitive.com
LIGHT & SKY by DCUBE.SWISS PDF CATALOG
LOOKING FORWARD,
DCUBE TEAM