HOT

NEWS

#4
All about the Fuorisalone and Salone Internazionale del Mobile 2016, we look forward to see you there !
SALONE DEL MOBILE - HALL 22 - booth F32/F36
The new Ametis Ring 2016

The GRAFF Ametis Ring stands out with its fluid design and spa-like halo effect. Water flows gently with two distinct water functions, revitalizing the mind and indulging the body in a euphoric cleansing experience. The Ametis Ring, designed by Davide Oppizzi, blends a circular shape and cutting-edge design to invigorate not only the body, but also the eye with finishes of polished chrome, architectural black™ and architectural white. Containing many high-tech engineering features, the Ametis Ring uses a full-spectrum chromotherapy LED lighting system to add a new dimension to the ring. More on www.graff-faucets.com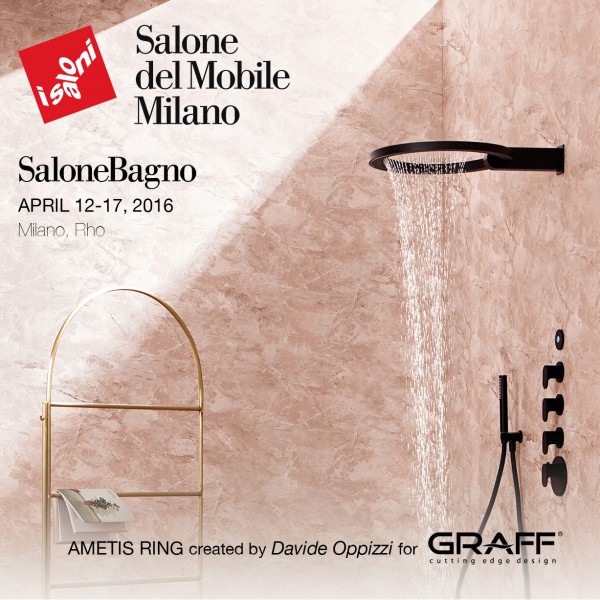 SALONE DEL MOBILE - HALL 22 - booth F32/F36
Architecture & scenography - DCUBE create an iconic art gallery for GRAFF
"Art of the Bath Gallery" is the new artistic and emotional journey undertaken by GRAFF, an original, visual leitmotiv displayed at next Salone del Mobile in Milan.Created by Davide Oppizzi & Tyl Vergriet in partnership with DCube Design, the GRAFF booth at the International Bathroom Exhibition is a veritable art gallery. Its visitors are invited to see, from a modern angle, classical artworks in which history, art, symbology and sensuality, past and present, mingle. More on www.graff-faucets.com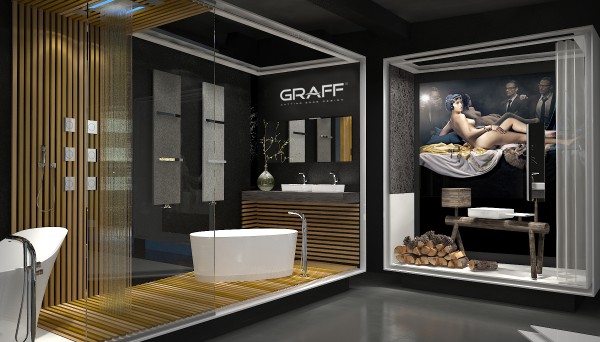 SALONE DEL MOBILE - HALL 22 - booth F32/F36
About the Artist Vincent Calmel

GRAFF's artistic products definitely connect with iconic artworks in Milan. The latter are reinterpreted by Vincent Calmel, an internationally known photographer, specialized in portraying eminent, international personalities such as Monica Bellucci, Jean-Paul Belmondo, Charlotte Gainsbourg, Bertrand Blier etc.
The display revolves around five pictures: the Birth of Venus by Botticelli, Death of Maratby Jacques-Louis David, La Grand Odalisque by Ingres, Ophelia by John Everett Millais and Gabrielle d'Estrées by the Fontainebleau school. These images have a direct parallel with GRAFF's design, due to the timeless, aesthetic forms characterizing the company, which, nonetheless, is capable of catering for modern taste as well. More on www.vincentcalmel.com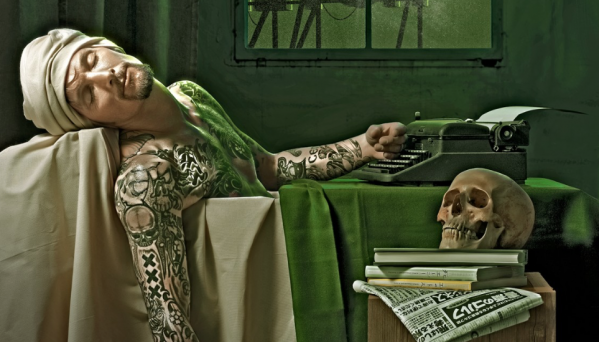 FUORISALONE - MIlano - Milano, Via Clerici 5
" Its like an illusion; it's just unbelivable. It's pure magic ! "

DCUBE is pleased to invite you to visit Coelux®installation at Palazzo Clerici. Discover a revolutionary technology of artificial deep blue and sunny skylight to integrate into your architectural projects. Come and see these iconic products at FUORISALONE Atelier Clerici,12-17 april 2016, Anticamera Pirelli.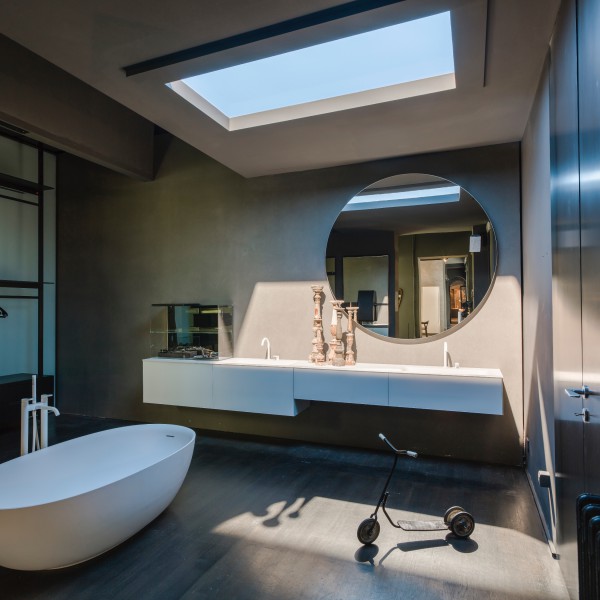 LOOKING FORWARD,
DCUBE TEAM